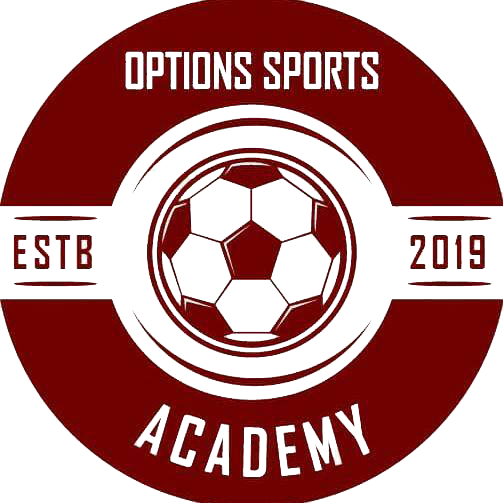 Best Sports Academy in Cameroon
Options Sports Academy (OSA) is registered with prefectoral order
No.523/G.37/C84/Vol.1/SASC
of Limbe, on the 27 August 2019.
Options Sports Academy has as objectives:
To train footballers of both sex and to guard them towards professionalism as footballers,
To negotiate for and on behalf of young footballers of the academy with other clubs that play football the world at large,
To partner with national and international football clubs, academies and organizations in the domain of football and social enterprise.
VISION.
In regions that counts less industries and resources that constitute a source of empowerment through gainful employment, the overall vision of this academy resonate with OSA and include:
Creating a community and sustainable academy in order to develop football, in this part of Cameroon.
Identifying sports talents in young people and give them a chance at making a career even away from our academy.
Engaging young people in physical and moral Education with a view to reducing crime rate, drug abuse as well as the fight against HIV/AIDS.
Building friendship ties with stakeholders as well as other sports oriented entities the world over and participating in activities that promote friendship, tolerance and fight against racism and all forms of discrimination.
EXPECTED PURPOSE
EXPECTED OUTCOME.
The importance of this project lies also in the anticipated outcome and the benefits would be multi-dimensional.
Youth Beneficiaries;
Cadets or junior and senior footballers are trained and equipped with basic material for re-training and career development.
Outstanding football player's who need immediate and sustained attention vital for possible professional care would receive adequate training from OSA. The training shall equally reveal more hidden talents in young people not only from the township but equally from the villages.
The training activities shall equally present and encourage the spirit of competition and especially self-challenge in all participants, whose spirit shall build strong personalities in each one of them.
The coming together of young people from all parts of the communities shall foster friendship ties and encourage national integration that is indispensable in national unity and nation building.
Warning
: date() expects parameter 2 to be int, string given in
/home/optiijta/optionssportsacademy.org/wp-content/plugins/rs_addons/inc/vc_addon/rs_upcoming_match.php
on line
456
Warning
: date() expects parameter 2 to be int, string given in
/home/optiijta/optionssportsacademy.org/wp-content/plugins/rs_addons/inc/vc_addon/rs_upcoming_match.php
on line
457
Warning
: date() expects parameter 2 to be int, string given in
/home/optiijta/optionssportsacademy.org/wp-content/plugins/rs_addons/inc/vc_addon/rs_upcoming_match.php
on line
458
Warning
: date() expects parameter 2 to be int, string given in
/home/optiijta/optionssportsacademy.org/wp-content/plugins/rs_addons/inc/vc_addon/rs_upcoming_match.php
on line
456
Warning
: date() expects parameter 2 to be int, string given in
/home/optiijta/optionssportsacademy.org/wp-content/plugins/rs_addons/inc/vc_addon/rs_upcoming_match.php
on line
457
Warning
: date() expects parameter 2 to be int, string given in
/home/optiijta/optionssportsacademy.org/wp-content/plugins/rs_addons/inc/vc_addon/rs_upcoming_match.php
on line
458