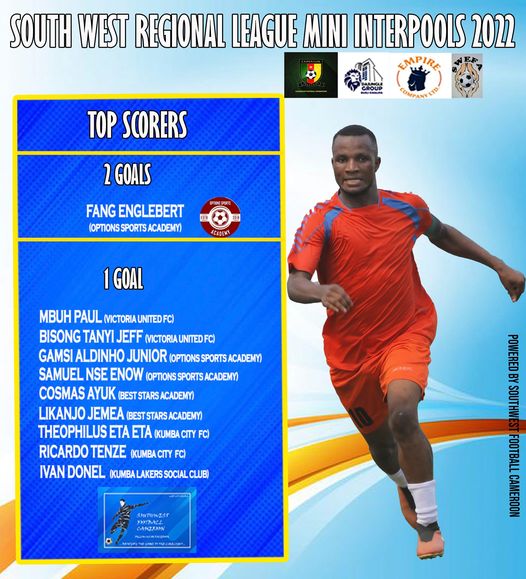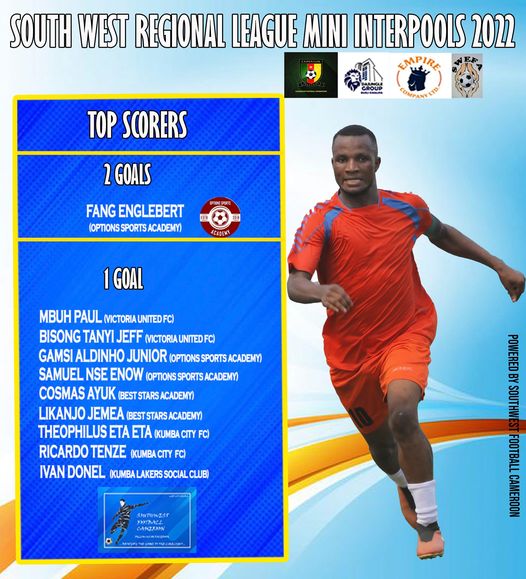 Our Skipper Fang Engelbert currently leads the Golden Shoe race in the South West Regional League Mini Interpools with two goals.
He scored a brace against Kumba Lakers Social Club an is top of the chart with two goals.
With three games still to go, Fang is on the verge of picking his first Golden Shoe in the championship.