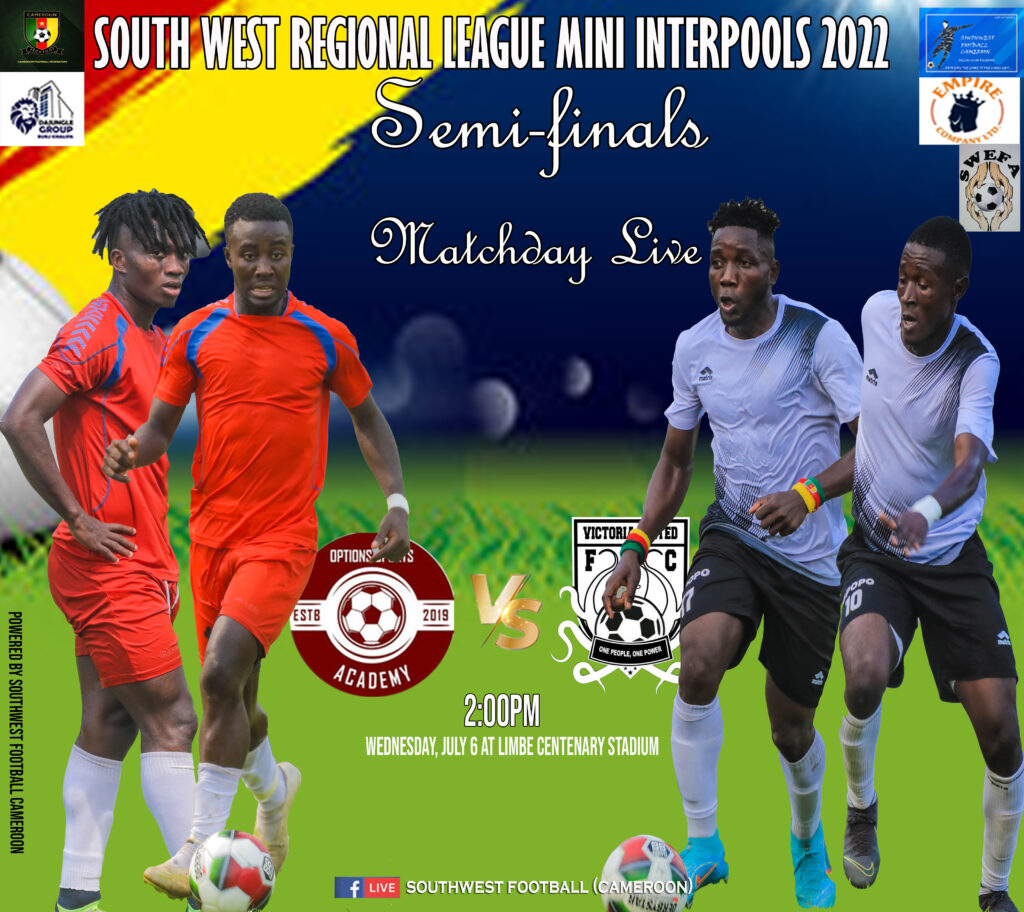 After a successful win over Kumba Lakers Social Club in our South West Regional League Mini Interpools opener, we will face Victoria United FC aka One People One Power(OPOPO) in the semifinals.
The game has been scheduled to take place on Wednesday, July 6,2022, at the Limbe centenary Stadium at exactly 2:00PM.
The semi finals will be on home and away legs basis unlike the quarterfinals that was just one leg.