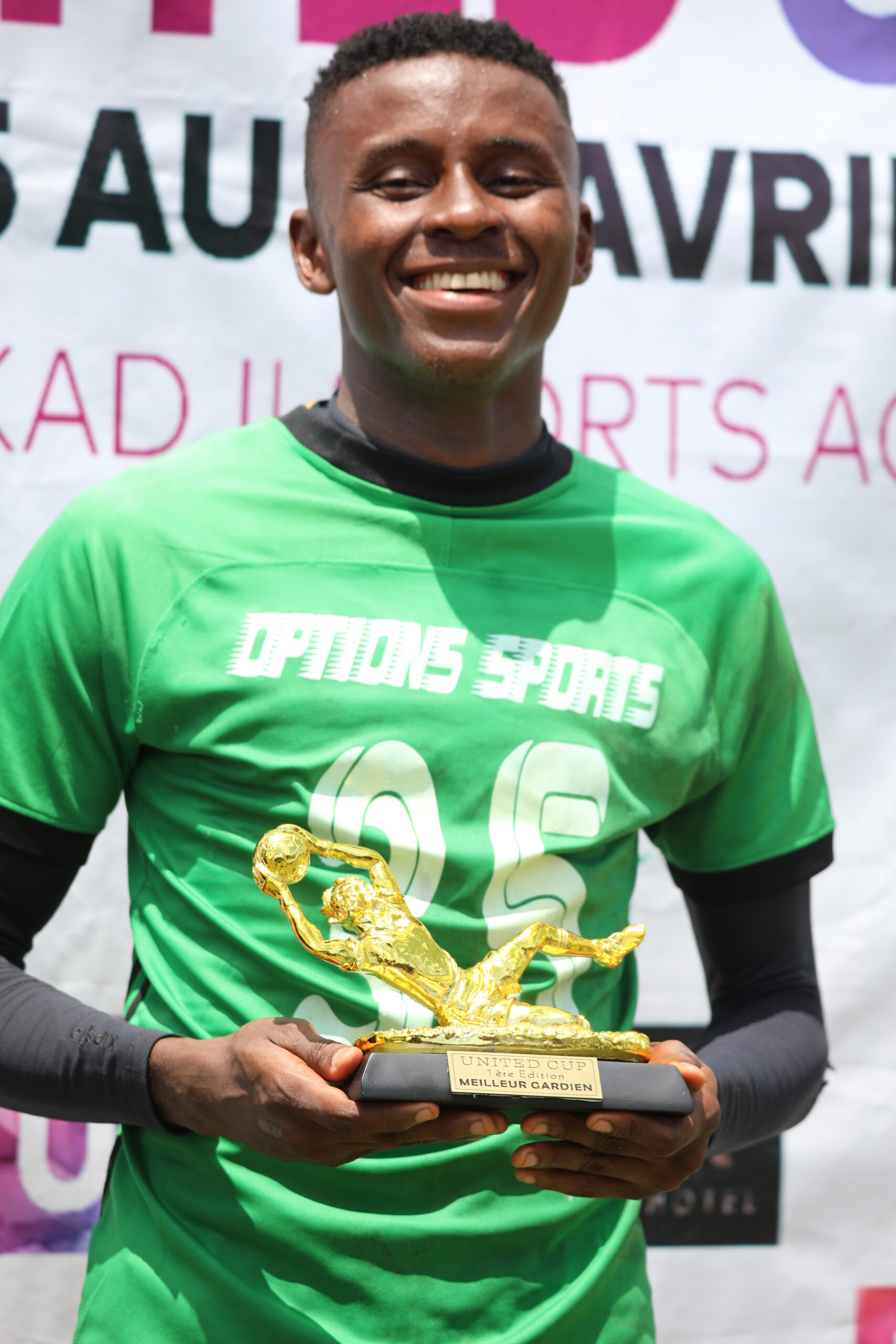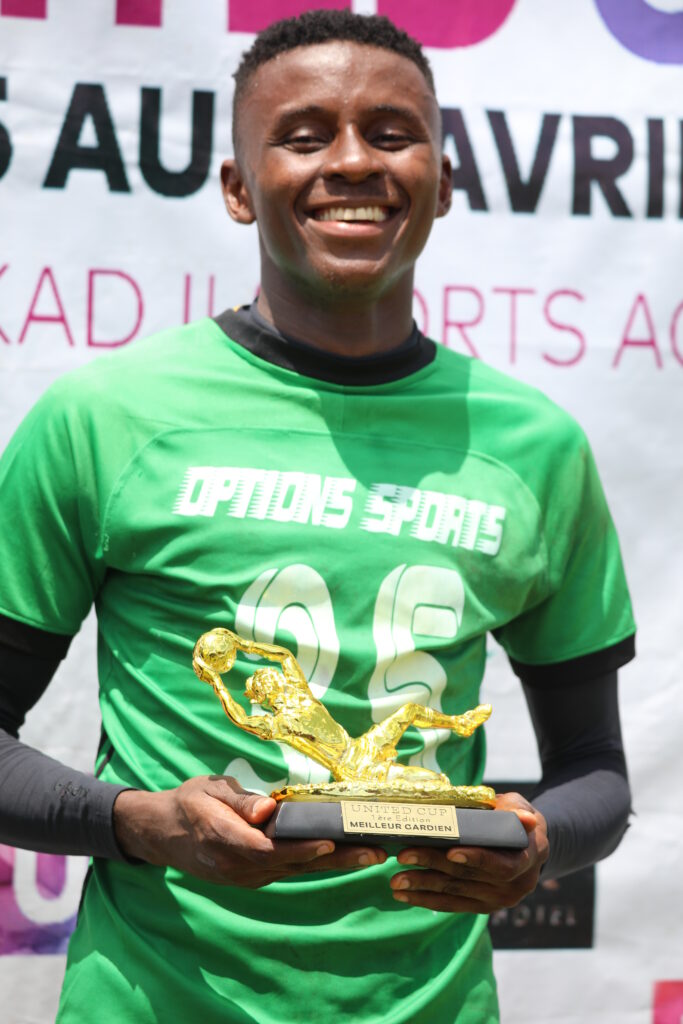 Mudika Thierry won the Best Keeper of the United Cup competition which saw Options Sports Academy clinching the title.
The teenage keeper conceded two goals in two games providing a series of saves and great game lecture.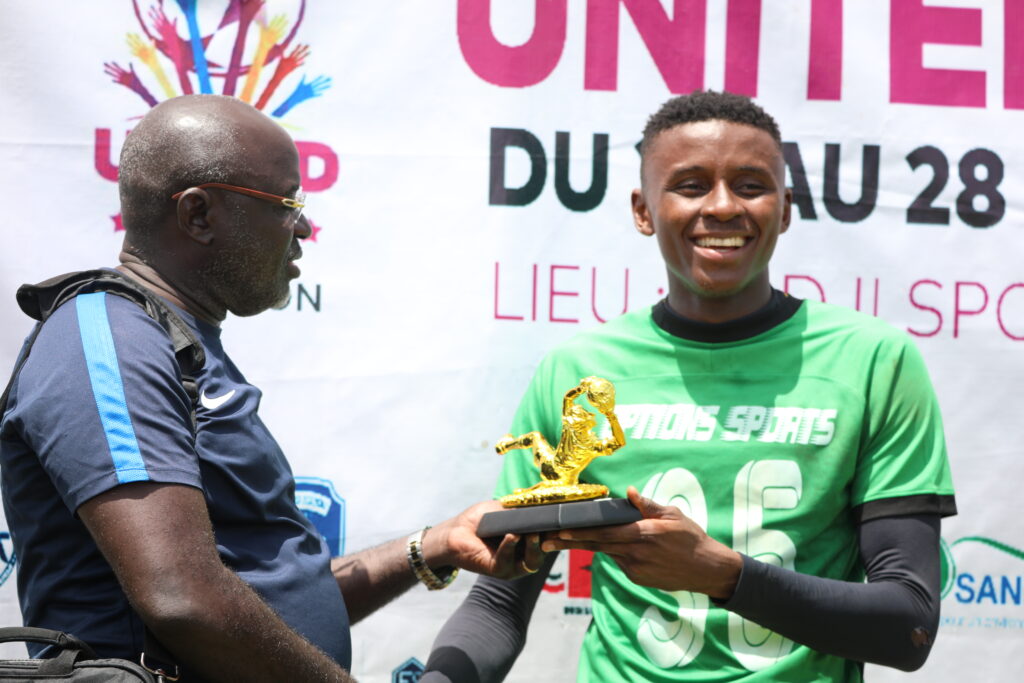 The youngster is known for his composure, exceptional reflexes, game lecture, speed, his ability to come out to collect crosses and great footwork among others.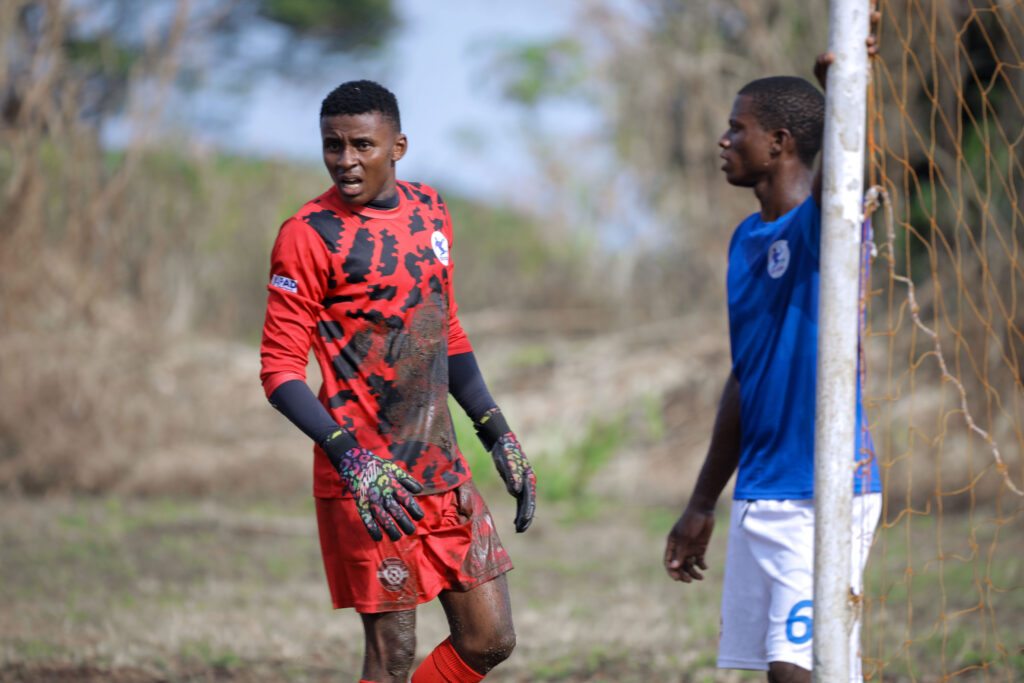 As a teenager, the workaholic keeper continues to improve each day.