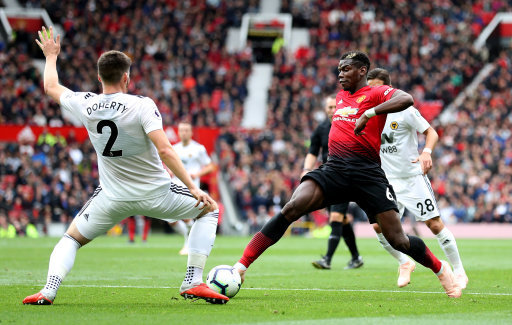 Triggered by the outbreak of the deadly and fast spreading Corona virus, sporting events worldwide have been put on hold for fear of the continuous spread of the pandemic.
The complete shutdown of activities and the closure of borders has prompted the suspension of international and local sporting events depending on the zone or country in question.
First, there was an option to field in matches behind closed doors until the situation became even worse leading to complete shutdown and postponement of high profile football seasons like the Champions League, the 2020 Euro, British Premier League Games, French Ligue, German Bundes Liga, NBA, swimming, tennis , 2020 CHAN amongst many other competitions.
The reason behind this was to limit the spread and motivate players, athletes, fans, citizens and the world at large to stay home and stay safe.
The main worry now is on the possible postponement of the 2020 Olympic Games in Tokyo, Japan.
Calls have been made worldwide for the prestigious international sporting event to be put on hold but Japan has put up a strong force resisting any plans of a possible postponement.
To the CEO of Swimming in America the Olympic Games should not hold when the world is on it knees trying to have a belt out.
The Organising Committee of the 2020 Olympic Games has been insisting for some time now that the competitions will go as planned.
Tokyo's Organising Committee Says The Postponement Is Now Realistic
Despite the arrival of the Olympic Flame on Friday March 21st, 2020 to Japan, organisers of the Olympic Games are gradually giving in to pressure from the world to call up the competition until further notice.
Committee President, Yoshiro Mori conceded that although the preference is to host the spectacle as normal in July, organizers would work alongside the International Olympic Committee (IOC) to explore alternatives amid the novel coronavirus outbreak.
"Postponement isn't our first course of action but we cannot not consider it as a realistic option either," Mori said in a news conference this Monday, March 23rd, 2020.
The press briefing was organised just a day when the IOC executive board said Sunday March 22nd,2020 that it is considering postponing this summer's Games.
Japanese Prime Minister, Shinzo Abe on his part thinks the games maybe postponed if it cannot be held in a complete form.
Canada and Australia amongst others have pulled out due to the risks associated with the virus while requesting for the competition to be moved to 2021
USA Swimming and USA Track and Field also both called for the Olympics to be pushed back until 2021 also.