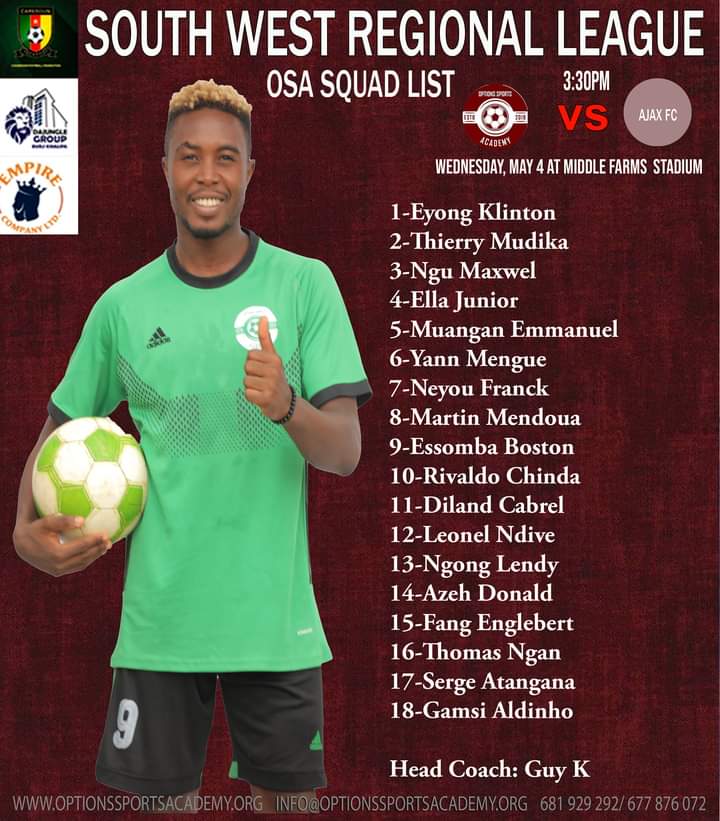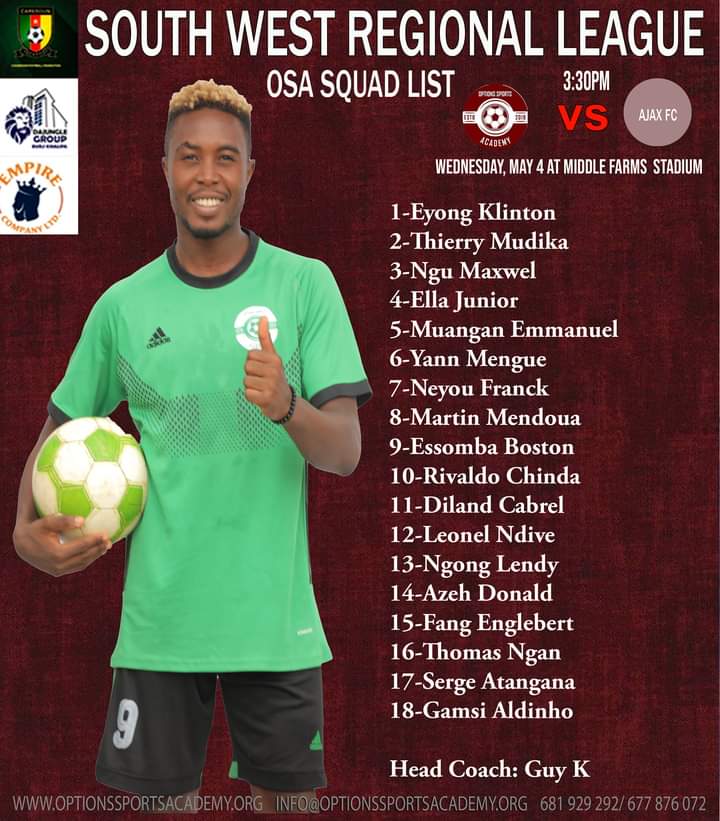 This is our 18-man squad to face Ajax Lions FC tomorrow at 3:30 PM at the Limbe Middle Farms Stadium has been made public.
It will be matchday Five of the South West Regional League and we will vying for the three points.
We go in for all the three points to get back into winning ways. It's a completely different squad from the one that played the last game.
After a shocking 2-3 defeat away in Buea against group leaders Catholic University Sports Academy, CUSA, the squad has been rotated again.