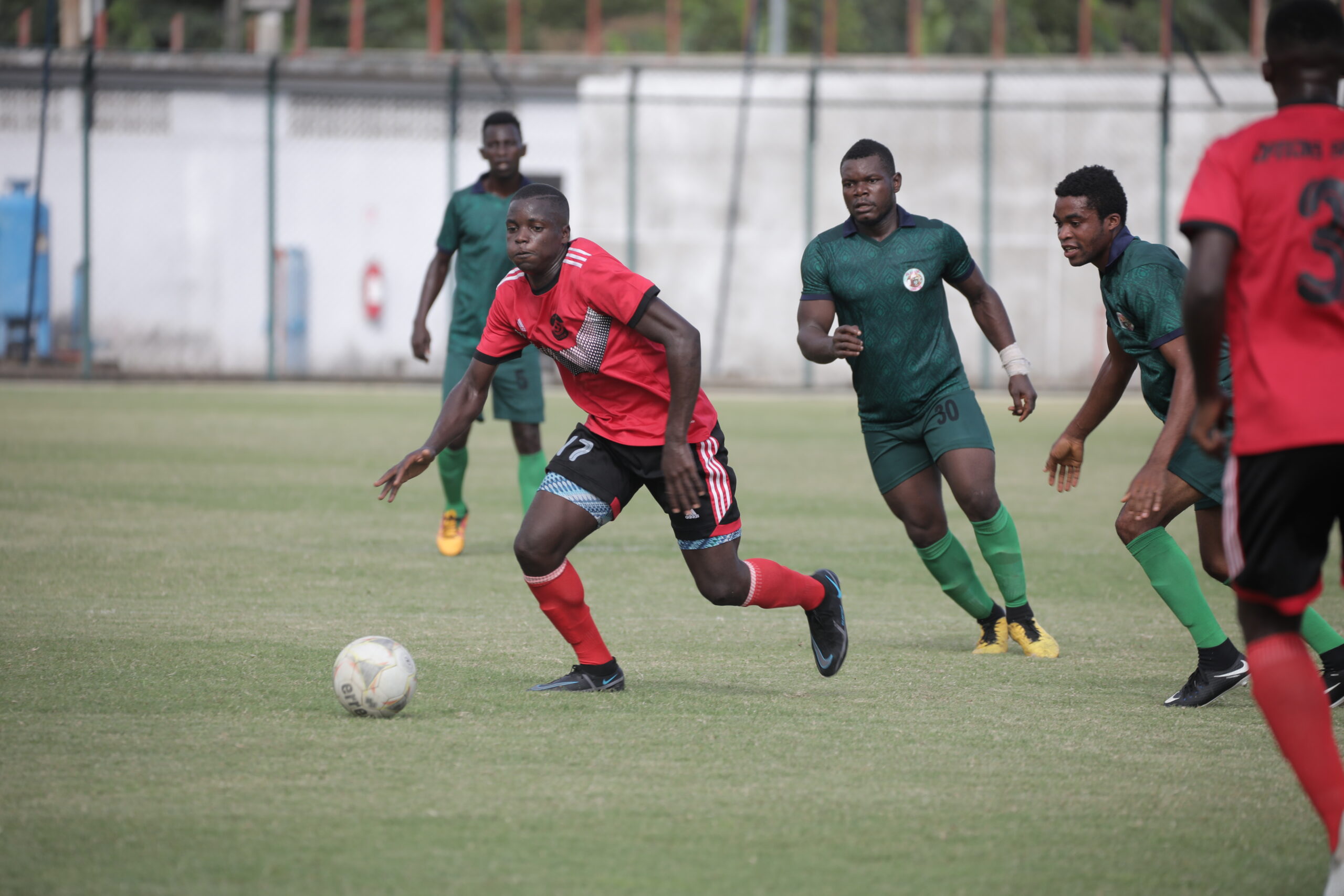 We lost at home 2-3 to Ajax Lions FC on matchday 5 of the South West Regional League.
It was the visitors who took the lead in the 15th minute from the penalty spot to get the curtain raiser.
Despite efforts to get the equaliser, all ended fruitlessly as we continue to fire from all cylinders.
With both sides playing box to box, the visitors increased tally at the 27th minute to make it 0-2.
Both sides went on recess with the visitors leading by 2-0.
When play will resume, Cabrel was brought down inside the box and a penalty awarded to us.
Skipper Fang Engerbelt made it 1-2 after his sublime finish from the spot left the Ajax Lions FC keeper helpless. This was at the 53rd minute.
With just a goal to get the equaliser, the forward were not clinical in from of goal as they fired from all cylinders but none hit the target.
The resilient visitors back four refused to crack despite efforts from us.
The visitors will benefit from our offensive minded tactics to get another goal at the 90th minute to make it 1-3.
Determined to get an equaliser, our efforts were paid off at the 94th minute as Cabrel reduced the tally to 2-3.
There wasn't any more time for the OSA Warriors to have orchestrated the equaliser as the game ended 2-3 in favour of the visitors.
The next game comes up within a few days and we will face the University of Buea FC.