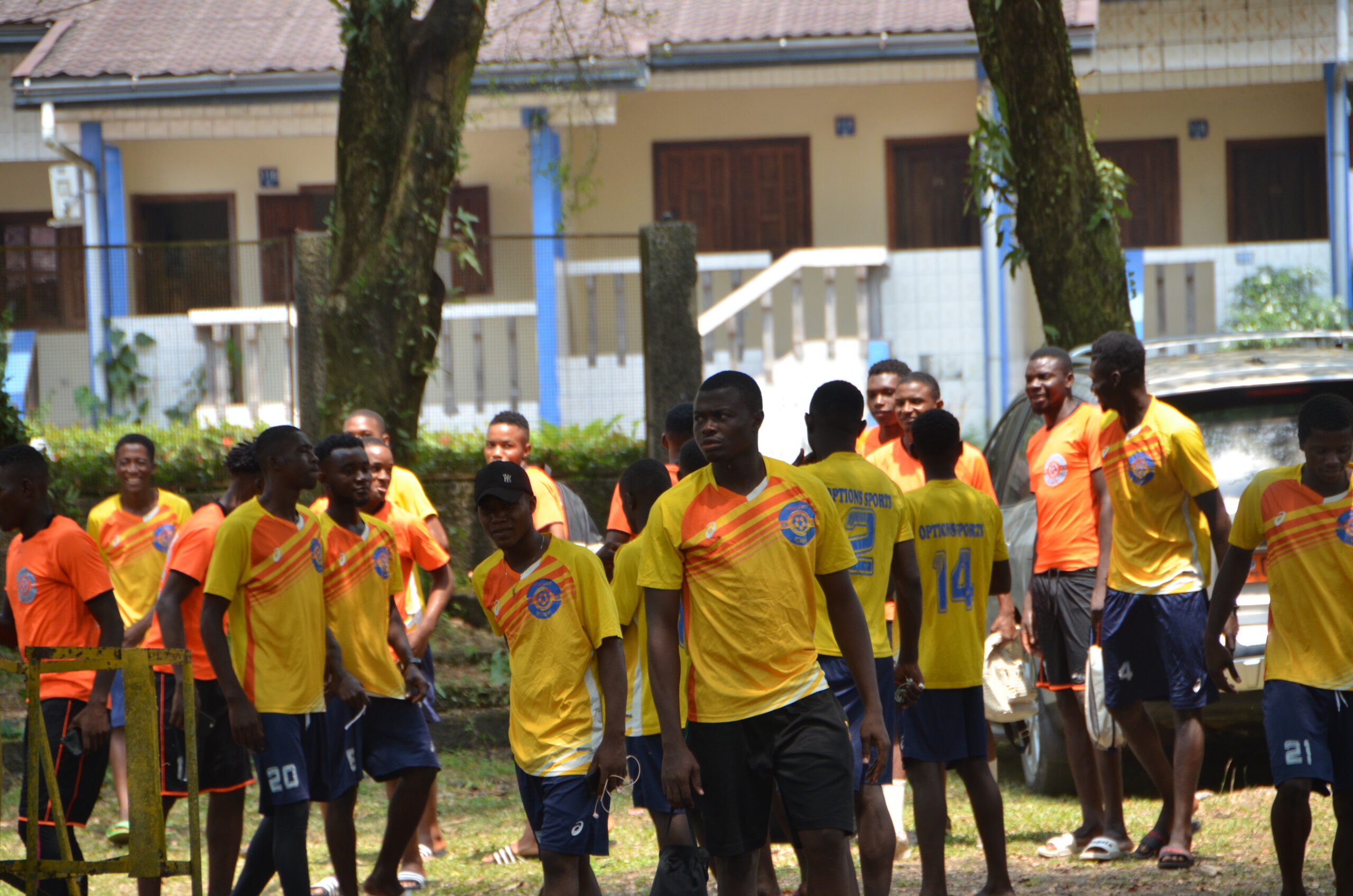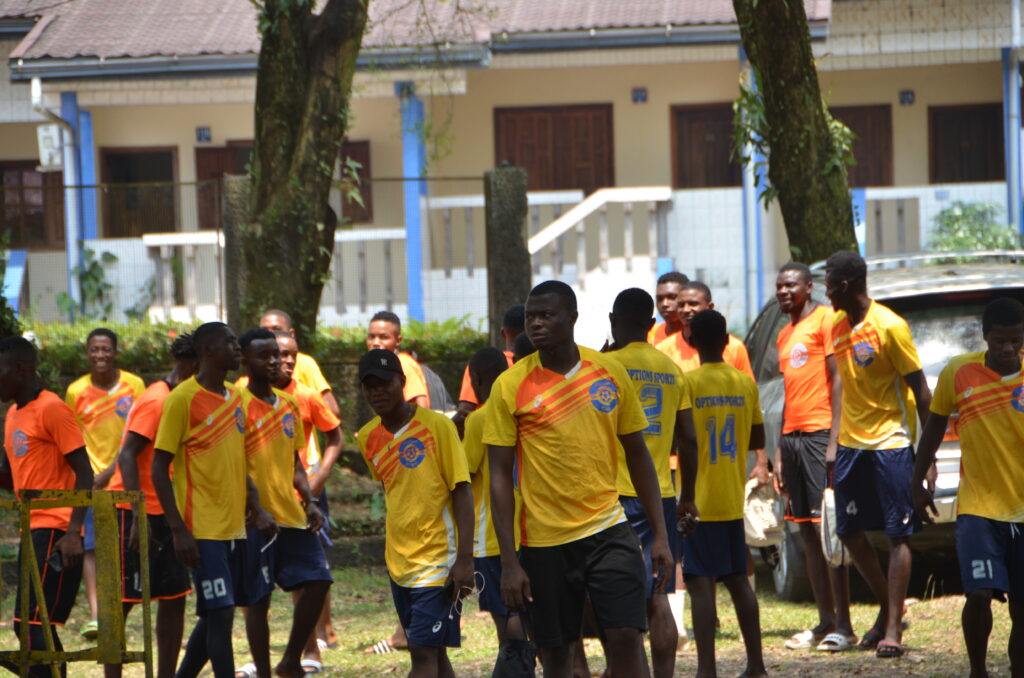 Southwest Regional League side Options Sports Academy of Limbe today visited Seme Beach.
The emblematic President Henry Awantoh Neba and his assistant coach MoMo Augustine alongside the 28-strong squad toured the coast of the Atlantic Ocean.
The players looked relaxed in full club kits as they leisurely strolled down by the seafront.
During the tour, the President drilled the players on the project of the club. He also, cautioned them to be disciplined, hardworking amongst others.
"Our project is to help young and talented footballers realise their goals. We will guide you guys to realise your goals and that is why we go in for talented, disciplined, hardworking and young players," President Neba said.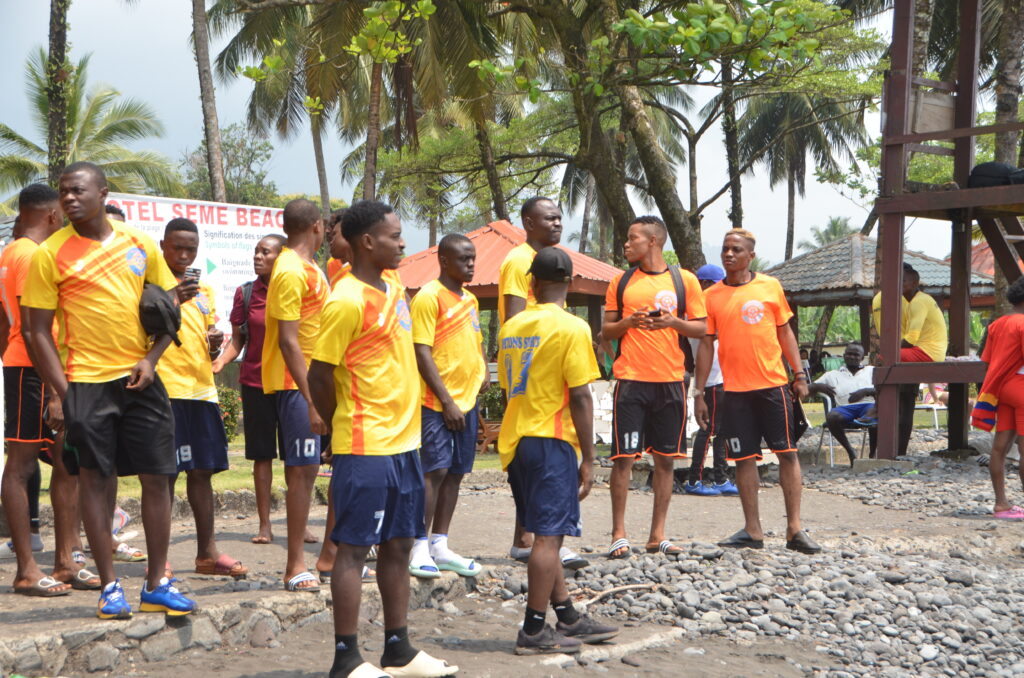 As part of activities marking the tour, the players engaged in beach football, volleyball amongst others while taking pictures with some fans.
They then headed to the Limbe town where they had lunch before departing to the clubhouse as they prepare for their opener tomorrow against Istanbul Football Academy Buea tomorrow.
Options Sports Academy, had an exodus of players as several of them signed with Elite clubs in the country while others will seek greener pasture out of the country.
Options Sports will tomorrow face Istanbul Football Academy of Buea at 1:30PM in the Southwest New Dawn Preseason Tournament at the Limbe Omnisport Stadium Annex.