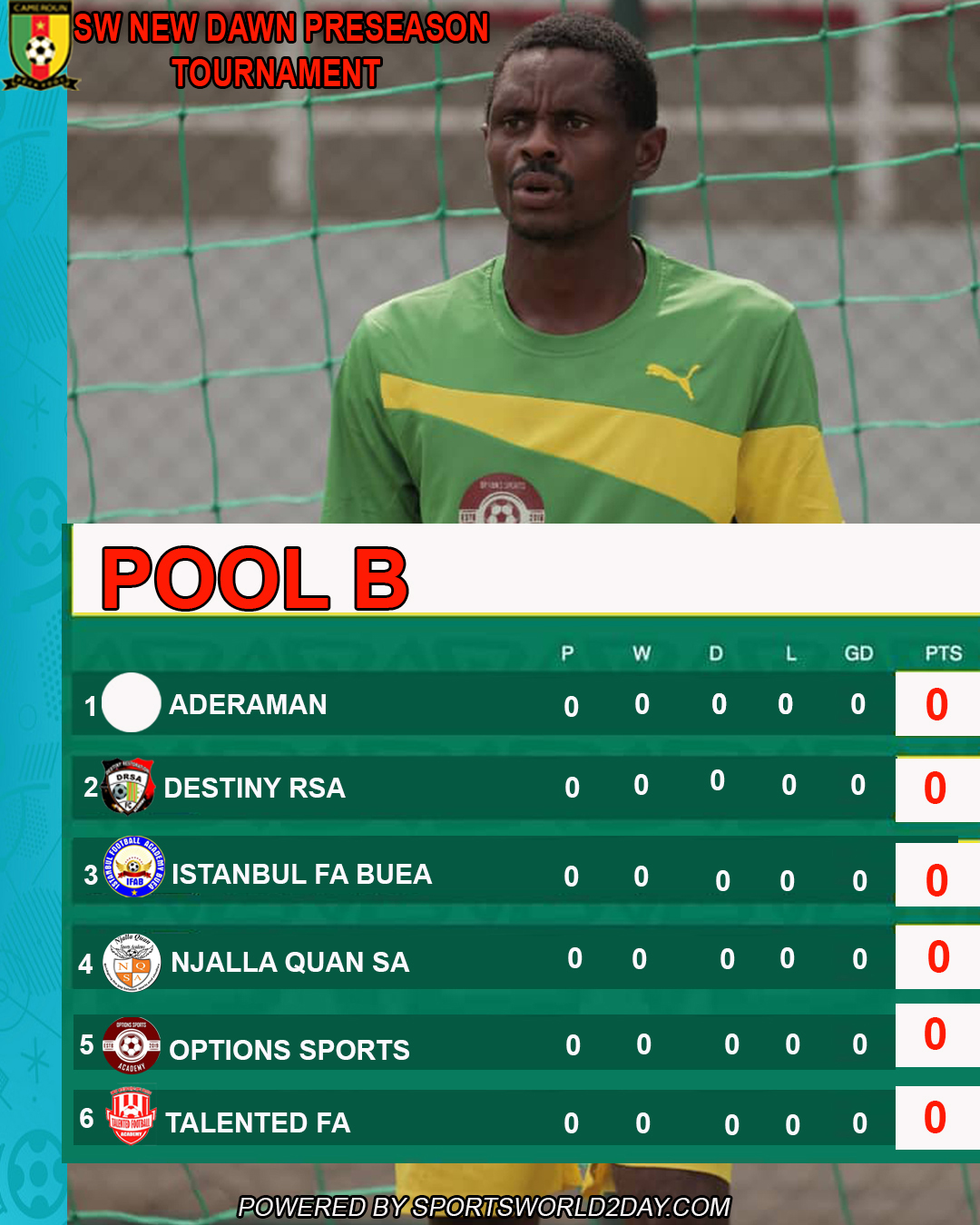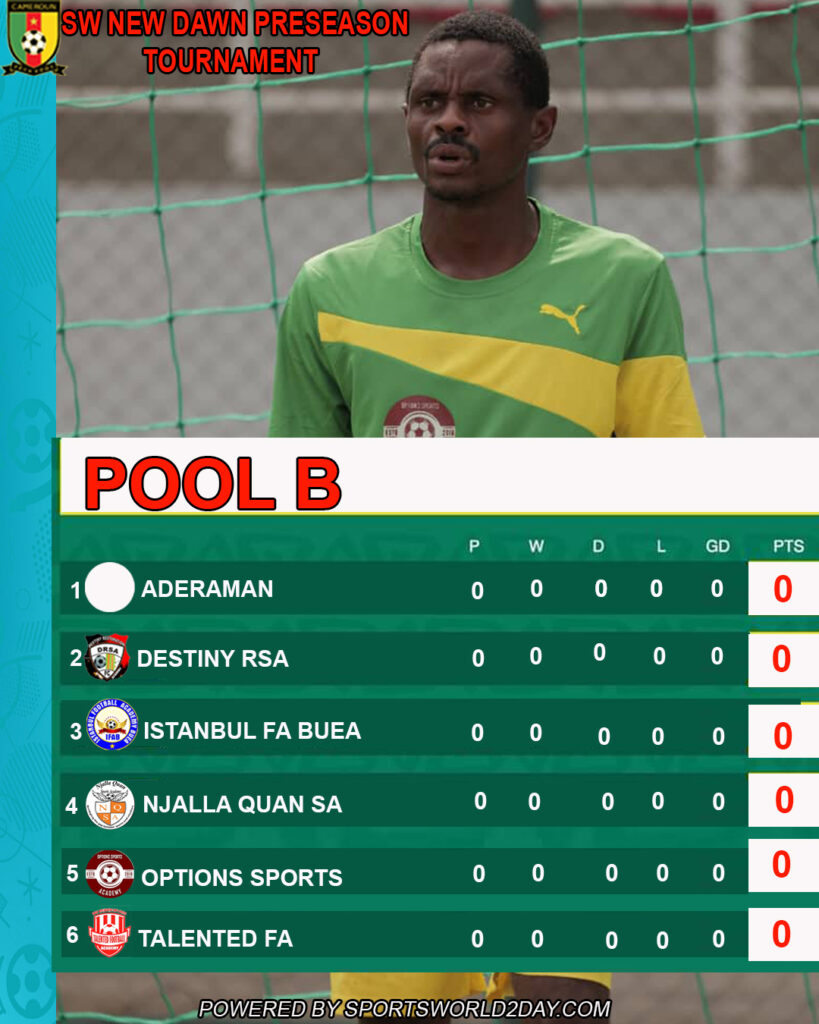 This is how our Pool looks as we take on our opponents in the tournament.
We have been drawn in Pool B with Aderaman, Istanbul Football Academy Buea, Talented FA of Muyuka, Njalla Quan Sports Academy and Destiny Restoration Sports Academy.
Also, we shall be playing on Sunday, February 13 at the 1:30 PM against Istanbul FA at the Ngeme Annex Stadium in Limbe.