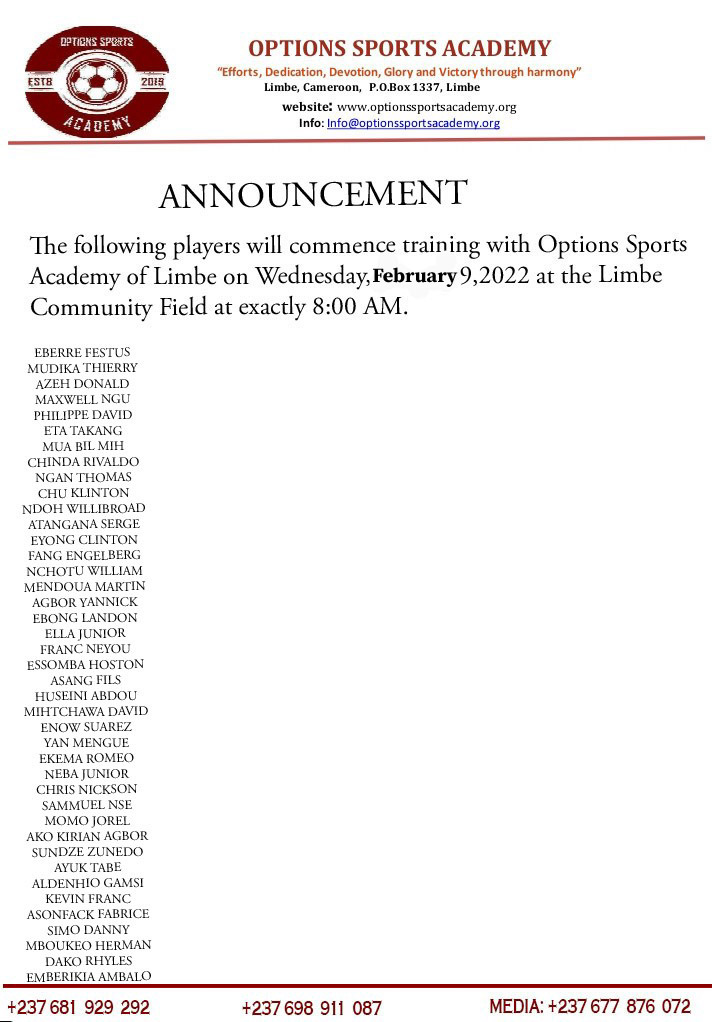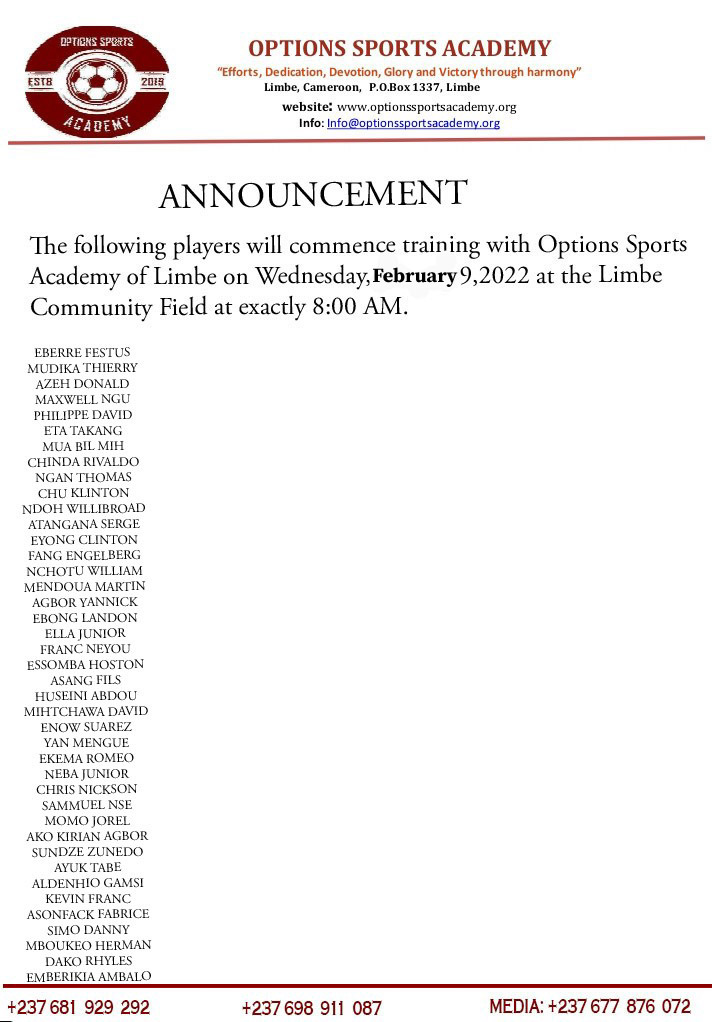 Ahead of the new season, OSA Warriors head Coach Guy Kamguia has summoned 24-players to begin training as the new season draws closer.
With the exit of players like Lovis Fobi Acha, Tanko George Junior, keeper Shalah Nji Ngeh,
Buna Romaric amongst others, new players have been recruited.
All the aforementioned players joined Elite clubs in the country.
With our wonderful season last year, especially in the Cup of Cameroon where we were eliminated at the Quarterfinals, more is expected this season.
With few signings, this season, many of our junior players have been integrated into the senior side.
Our first training will commence on Wednesday, February 9, 2022, at exactly 8:00 AM at the Limbe Community Field.