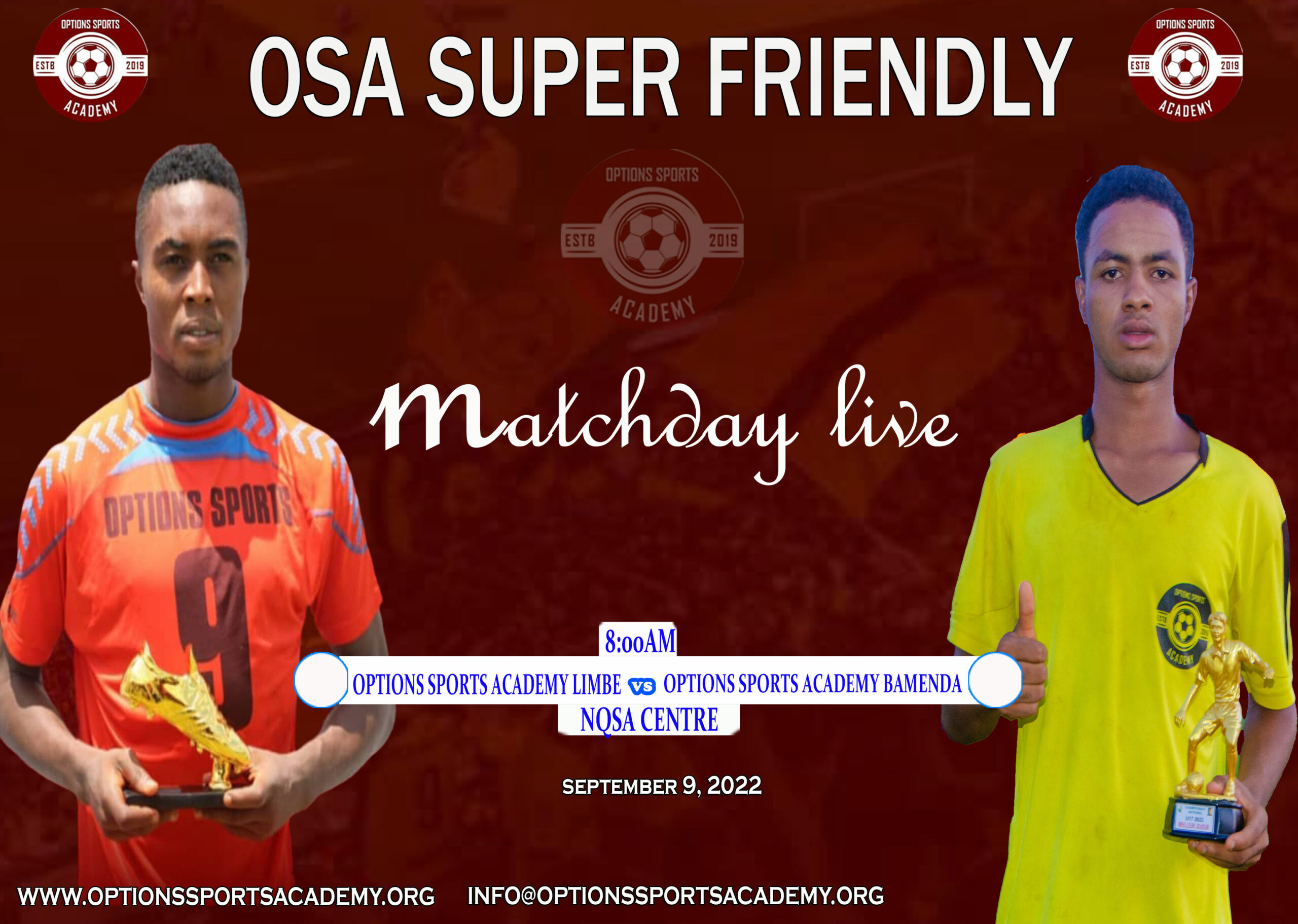 Options Sports Academy of Limbe will face sister club Options Sports Academy of Bamenda on Friday, September 9 at the NQSA centre. Both sides have made history this year in their own ways and will clash to see who carries the day.
The Bamenda-based side reach their first North West Regional Mini Interpools and also were crowned champions of the National Youth Tournament in Yaounde. Two of their players won individual awards (Best Player of the Tournament and too scorer).
Meanwhile, for Options Sports Academy of Limbe, they reached the South West Mini Interpools and were eliminated at semi finals.
They also won the United Cup with two players wining the Best keeper and too scorer award.