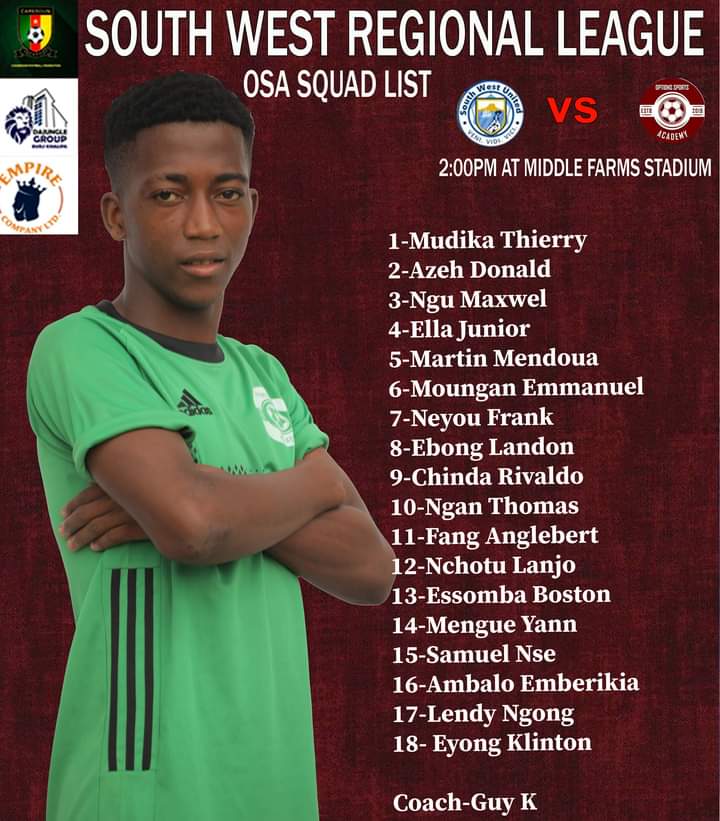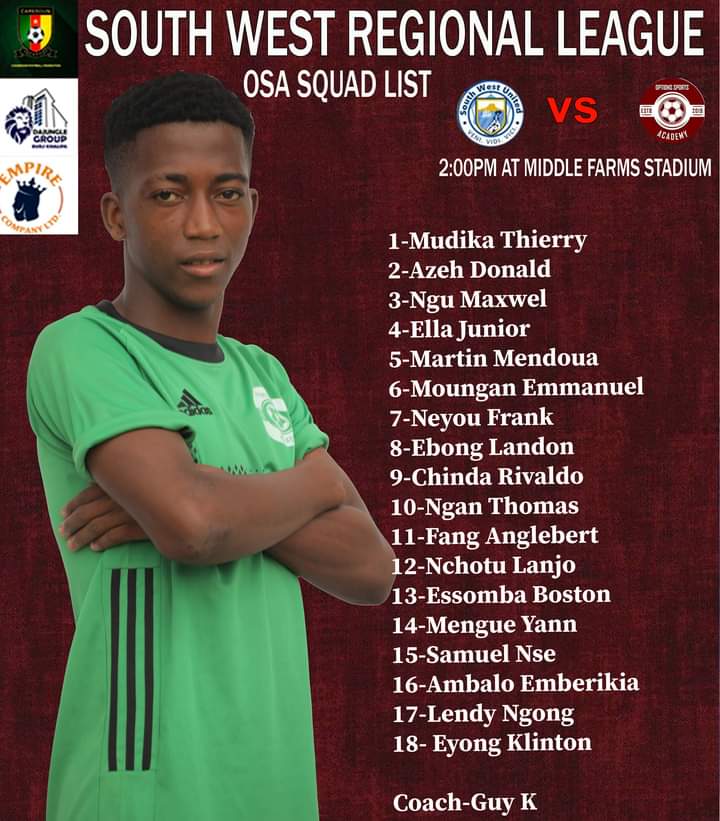 Here is the squad to face South West United FA today. A couple of changes have taken place with Biagni Cabrel making way for Eyong Klinton who was out of the last game due to medical reasons.
Also in the squad is Ambalo Emerikia and Lendy Ngong both appearing for the first time this season.
This we are the first time we are facing the newly-promoted side, South West United FA in an official game.