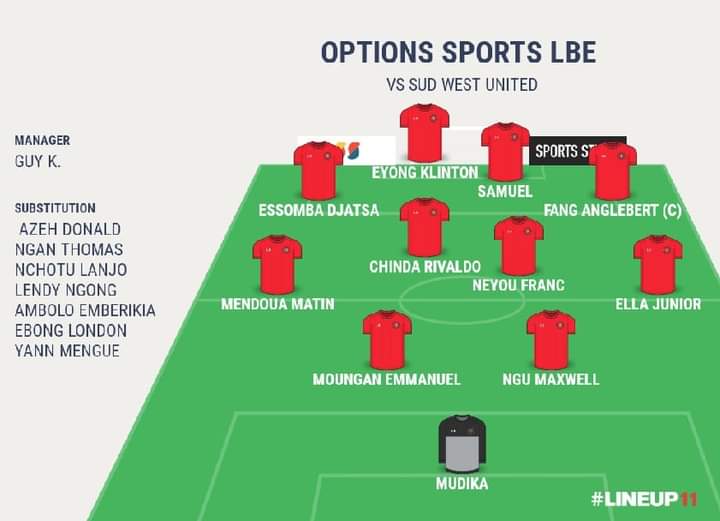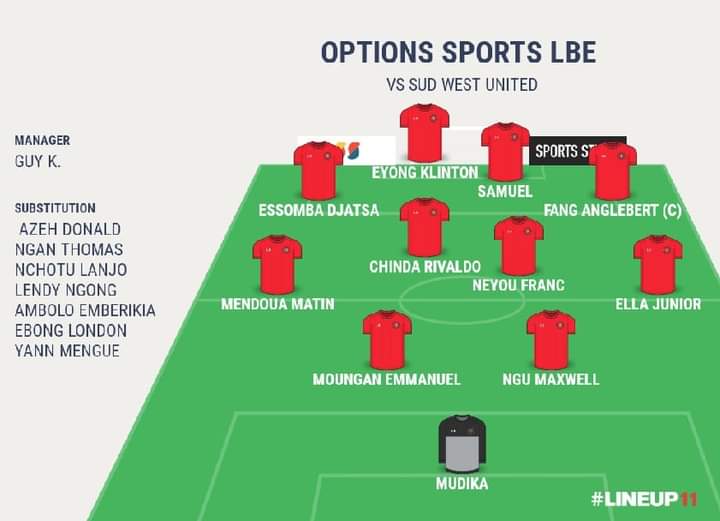 This is how we lineup today against South West United FA in matchday Three of the South West Regional championship.
Eyong Klinton returns in the starting 11 while Essomba Djatsa will be making starting for the first time this season.
The game has been scheduled to take place at the Limbe Middle Farms Stadium at exactly 2:00PM.
Options Sports Is Rising To Fall No More!!!