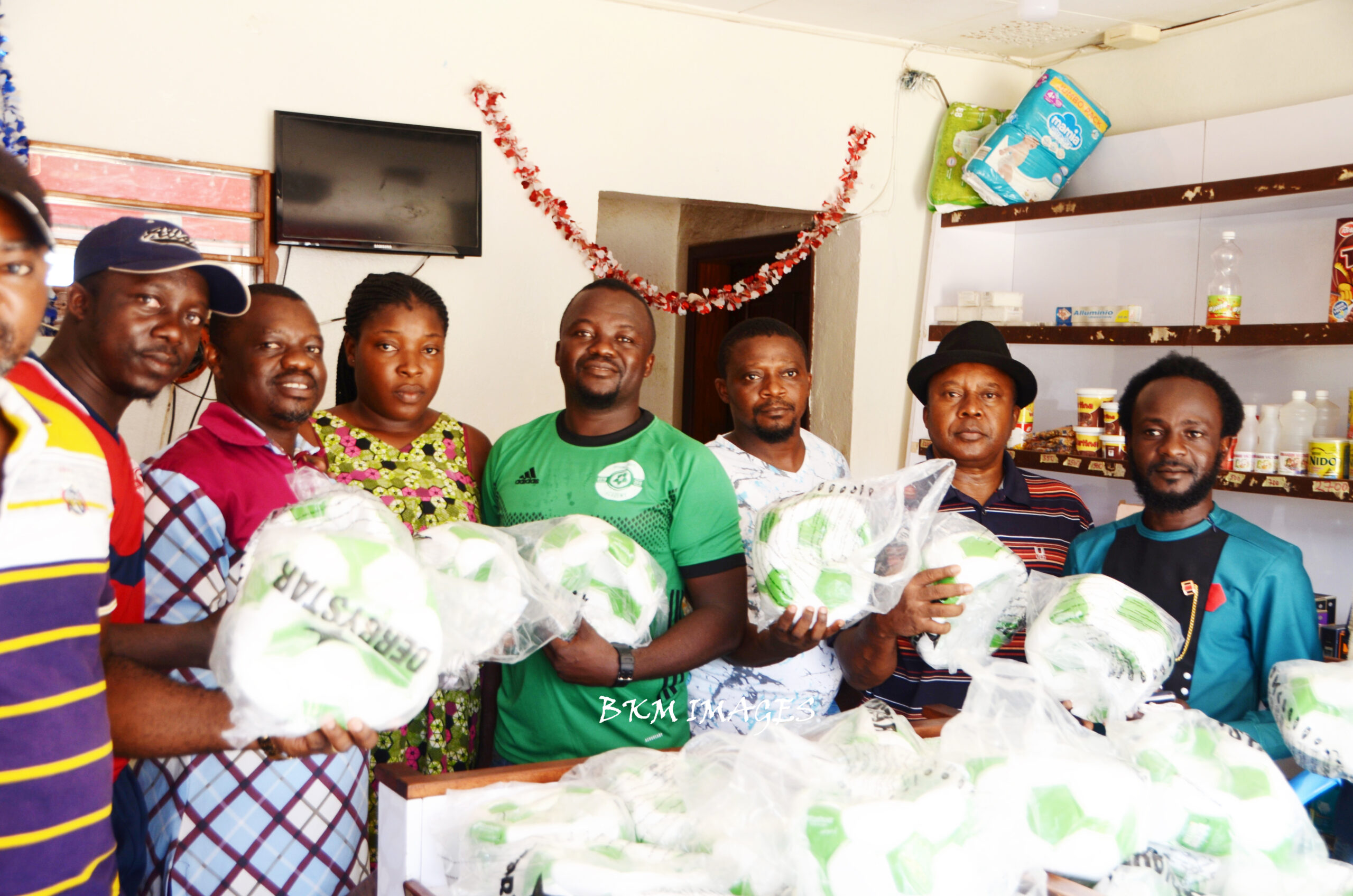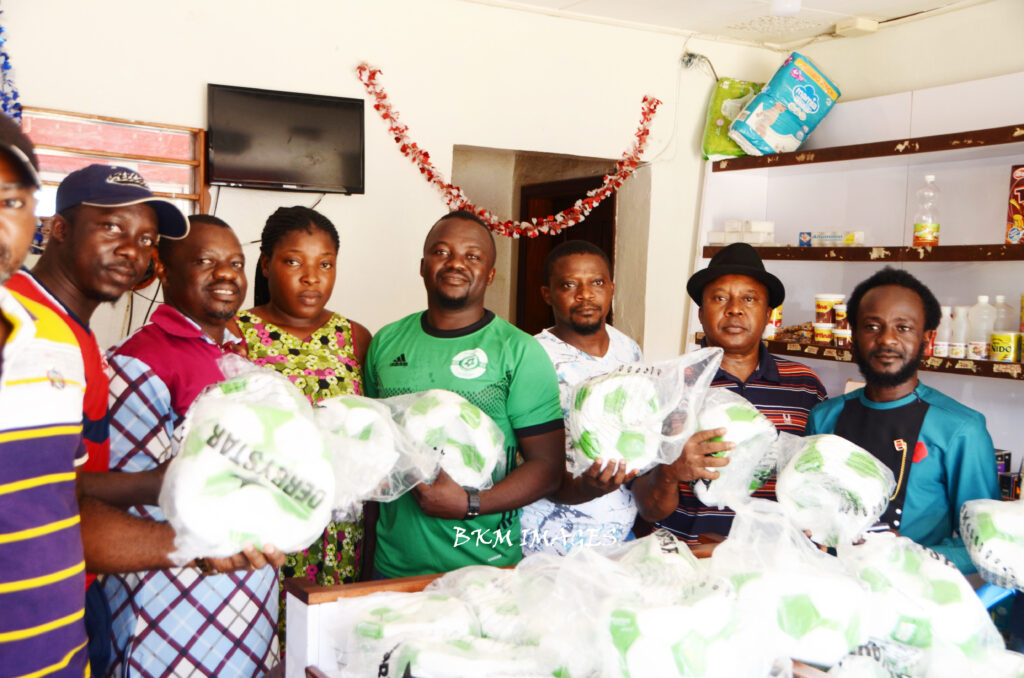 The President of Southwest Regional League side, Options Sports Academy, Henry Neba Awantoh, has donated match balls to clubs in the Meme and Manyu Divisional championships.
The football 'Father Christmas' after donating match-balls this year to 30 clubs in the Northwest Regional League and 31 clubs in the Southwest Regional League, decided to extend his largesse to Divisional League clubs in the region.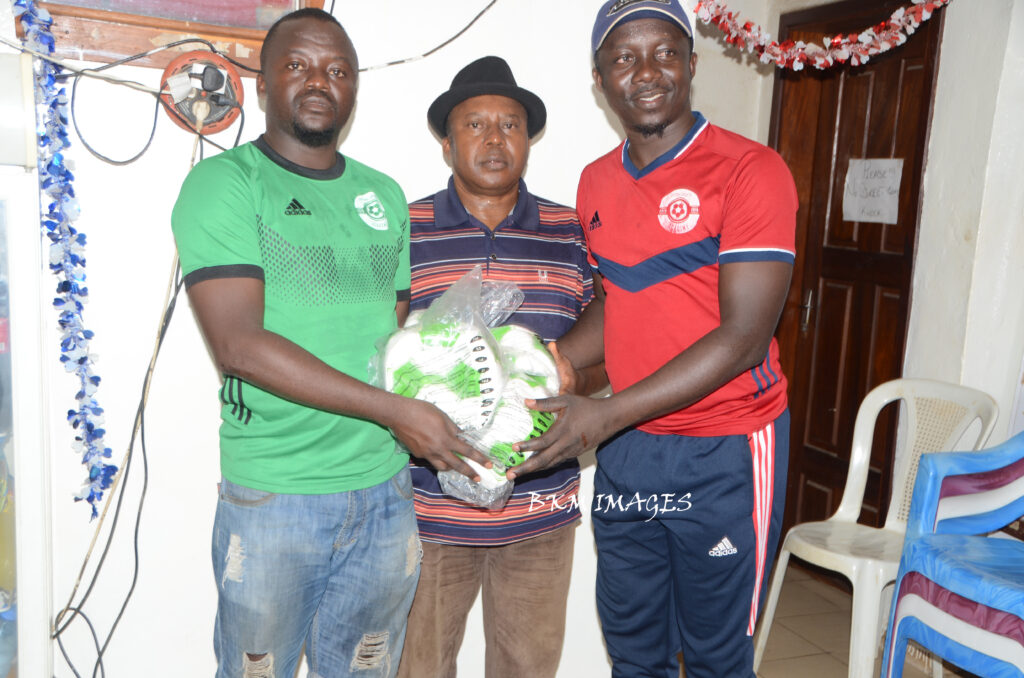 Clubs in the Northwest Region benefited 90 balls while those in the Southwest Regional League benefited the same amount of match-balls.
Meanwhile, on Sunday, Match 27, 2022, seven Meme Divisional League clubs benefited 28 balls a while three Manyu Divisional League clubs benefited 15 match balls.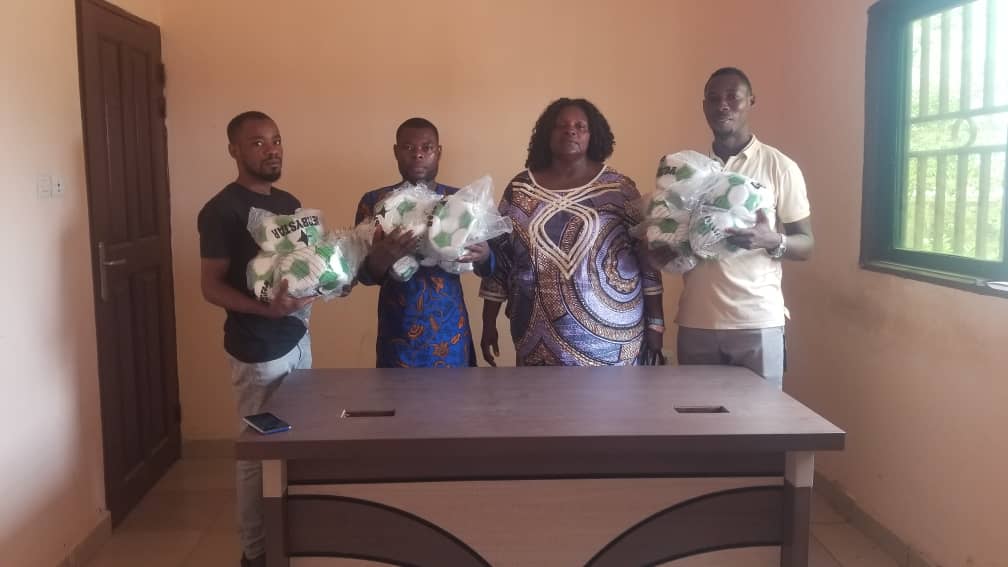 He was represented in Kumba by the club's Media Officer Basil K Mbuye who handed the balls to the clubs.
It's not the first time president Henry Neba Awantoh is performing such an act to help clubs with match-balls.
While in Kumba, during the reception of the balls, Meme Divisional League President Ewane Sumelong James thanked Options Sports President for the gift.
He also pointed out the fact that this is the first time in his mandate that the bureau is receiving material gifts from an individual.