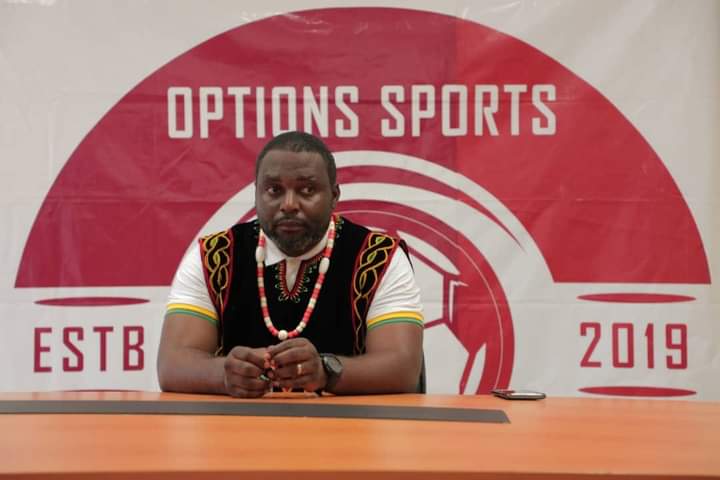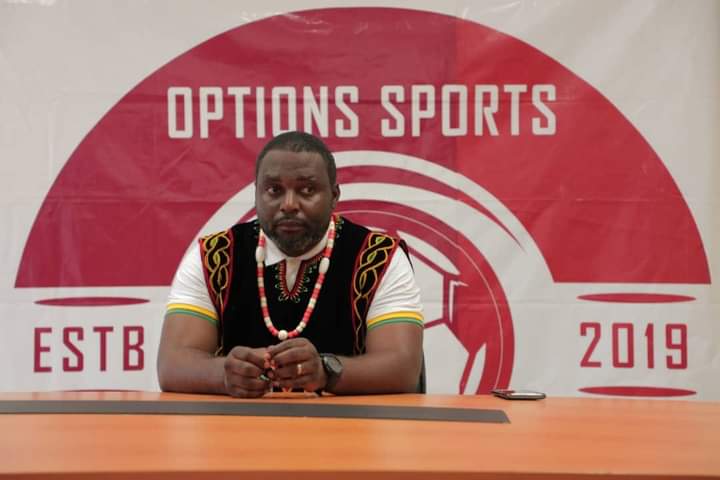 The President of Southwest Regional League side, Options Sports Academy of Limbe, Henry Neba Awantoh has donated balls to clubs in the Northwest and Southwest Regional Championships.
The football promoter whom many have termed the "Father Christmas" of football, started his gesture in the Northwest region. During the region's General Assembly ahead of the new season, he donated 90 balls to some 30 clubs in the region. He gave balls to 22 men's Regional League clubs and 12 Women's Regional League clubs.
Meanwhile, on Saturday, March 19, 31 clubs in the Southwest Regional League benefited from this same gesture. Henry Neba donated 90 balls to the clubs in the region.
Speaking after the gesture, he pointed out that this has been his little way of promoting football in this part of the country.
Hear him: "Our priority this year is to have an elite club. We have some of the best pitches but unfortunately for over ten years, we have not had an elite club. We have to make sure that all the clubs are going in to secure the interest of the region.
" What I am doing is just part of the acting that we deserved to do in the Southwest to take over football to a level where we want it to be."
This is not the first time clubs in the Northwest and Southwest region are receiving such a gesture from the emblematic Options Sports President.
Before the 2020/2021 Southwest Mini Interpools, he donated 90 balls to the eight clubs taking part in the competition. Also, he donated balls to the representatives of Northwest and Southwest region, Rangers Bafut and Best Stars as they prepare for the National Interpools.
Also, when the bus of Elite One side PWD Bamenda was engulfed by fire alongside sports equipment, he donated them balls.
Meanwhile, when Options Sports Academy humbled a club in the Fako League back in 2020, Neba Henry Awantoh donated the club balls to help them train more.