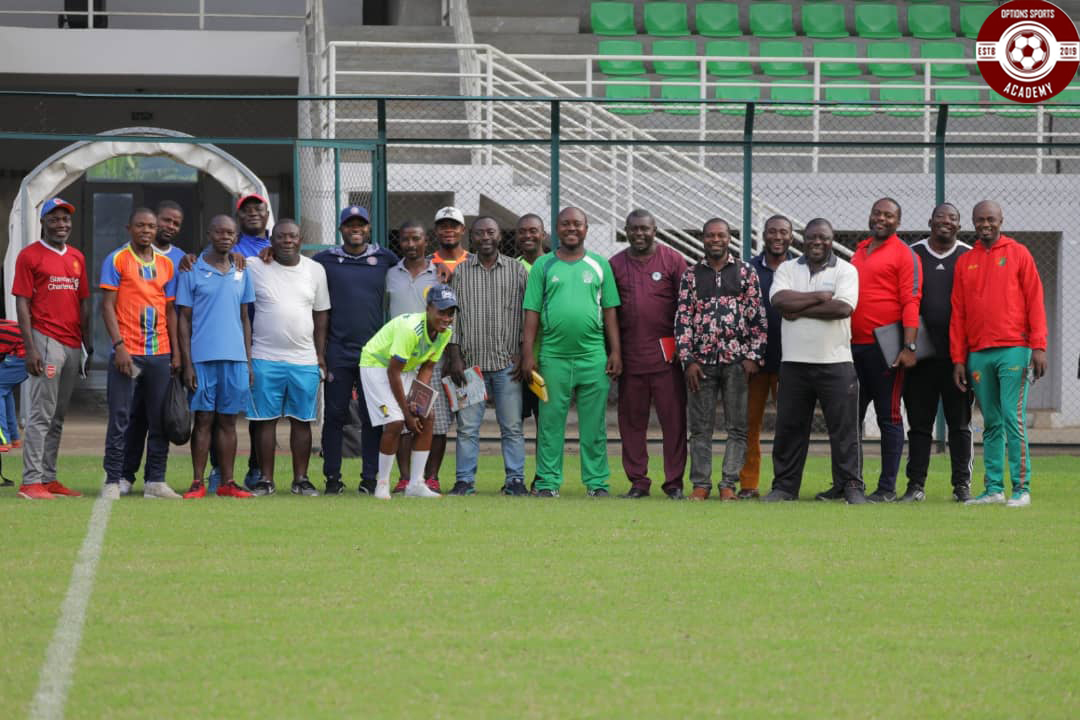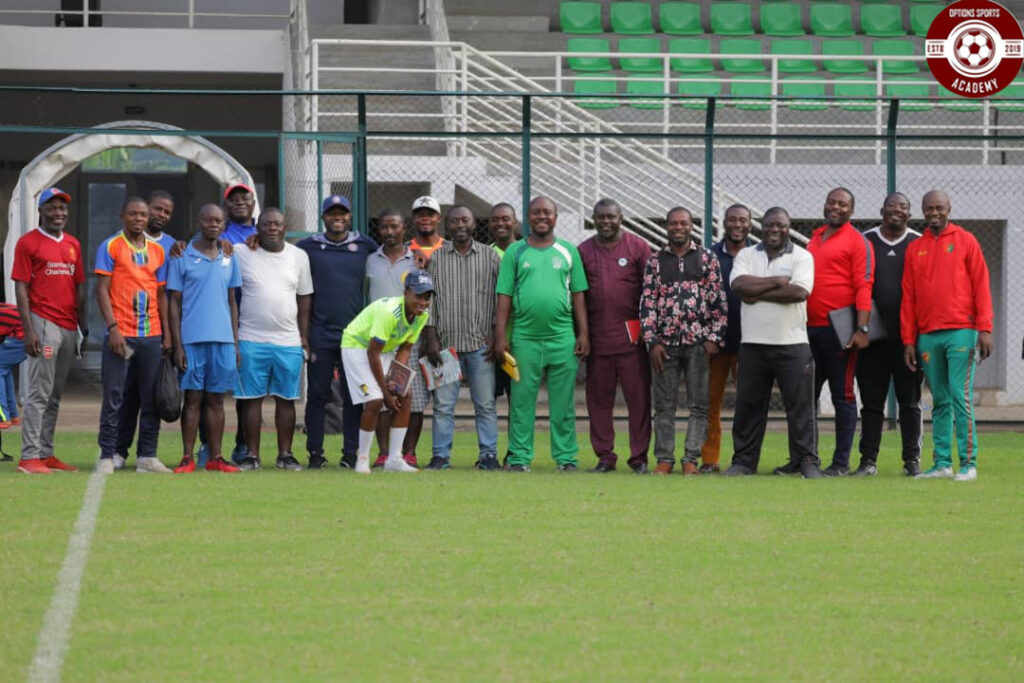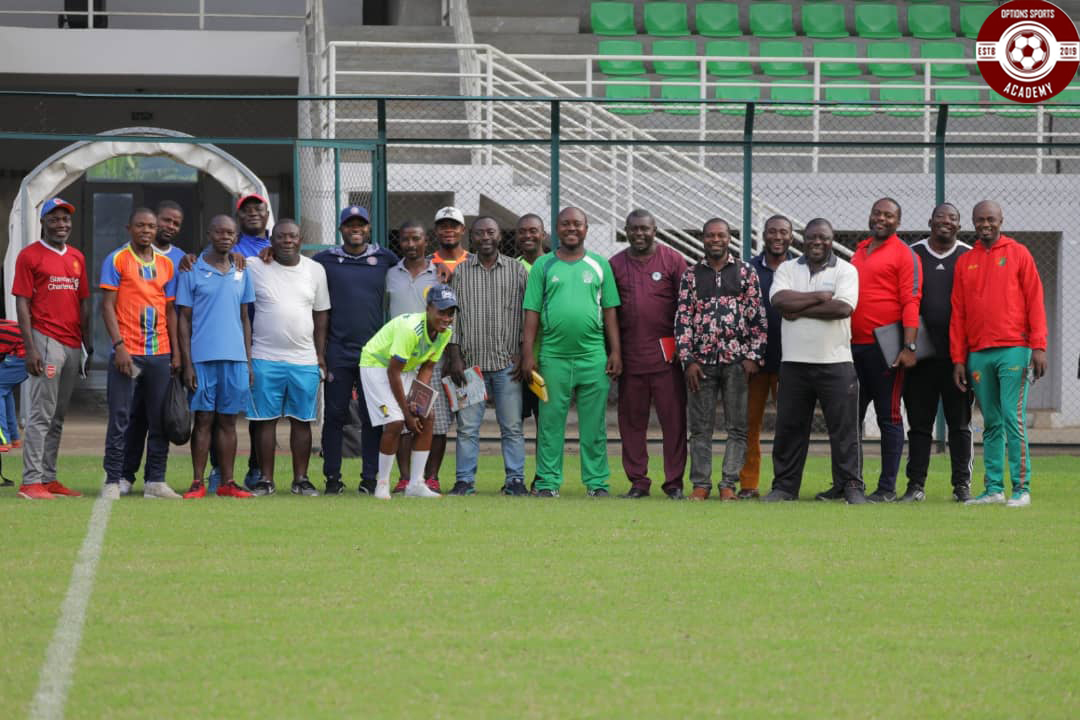 By Basil K Mbuye
Some coaches in the Southwest Region on Friday, September 10 were drilled on football psychology sponsored by Options Sports Academy.
The initiative championed by our President, Neba Henry Awantoh, saw close to 15 coaches given lessons on football psychology from a psychologist accredited by the British Psychological Association based in Manchester.
The psychologist El Mentor Neocortex Ali Nsangou, a sports psychologist drilled the coaches for close to three hours.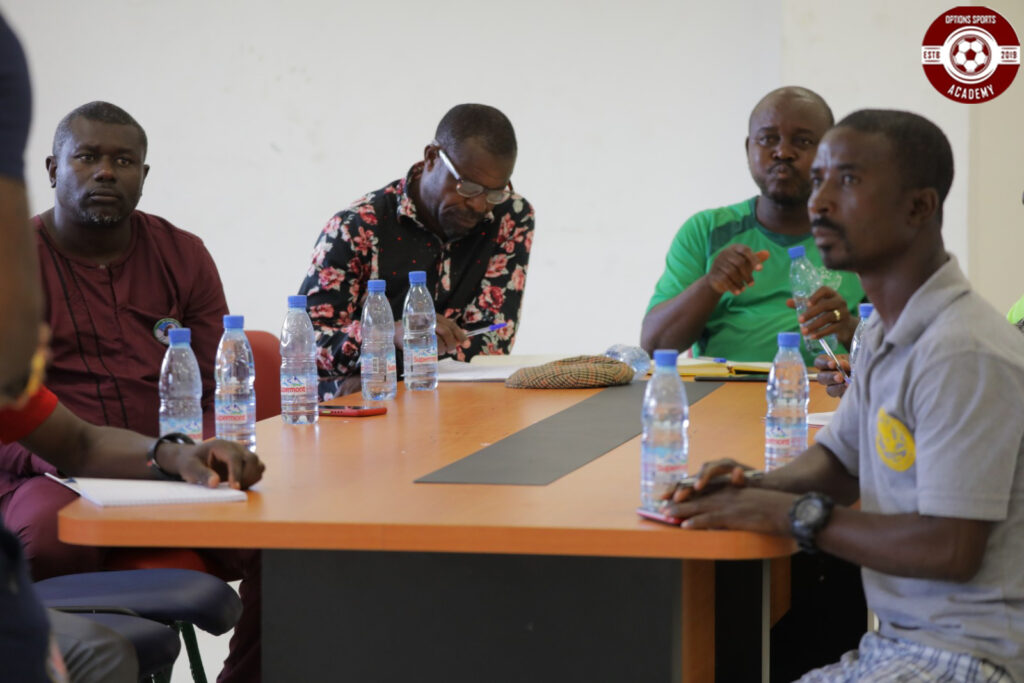 This he did on issues like how to manage team conflict, the social aspect of players, communication, concentration amongst others.
Also, he urged the coaches to respect themselves in other to be respected by their players and others.
The question and answer session extended to saw the coaches expressing some difficulties they experience in their various clubs. Interactively, solutions were arrived at.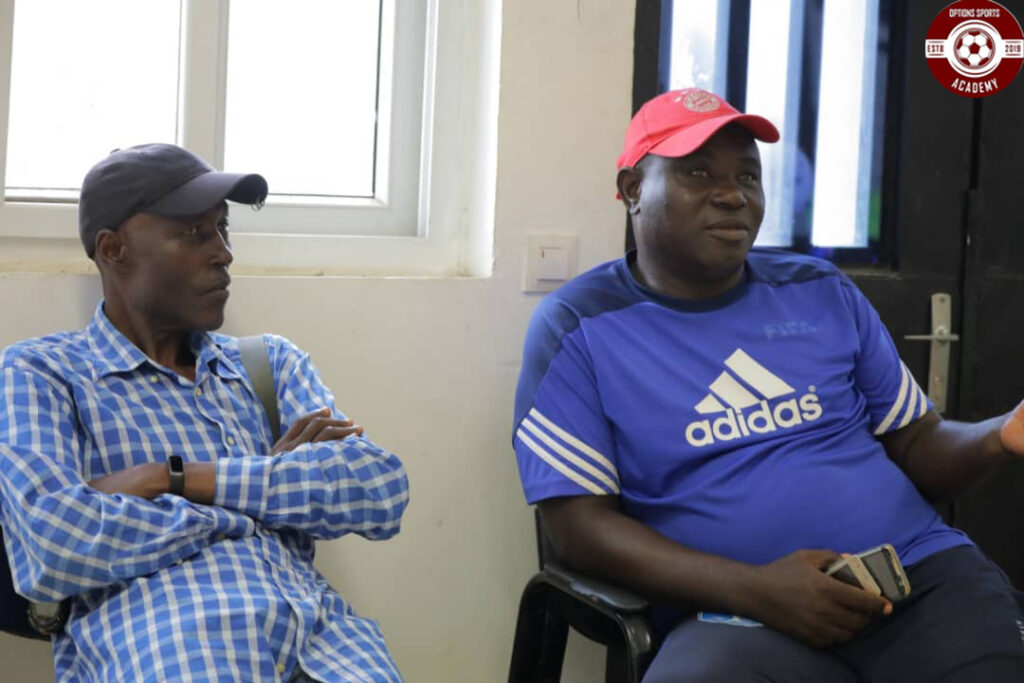 The gesture from the El Supremo of Options Sports Academy of Limbe is one of many carried out recently in promoting football in the region.
Meanwhile, there was also the Options Youth Tournament that took place for two days with Options Sports Academy Bamenda, Options Sports Academy Limbe, Buea United FC, EEMSA 22, Dream Soccer Academy of Mamfe all taking part.