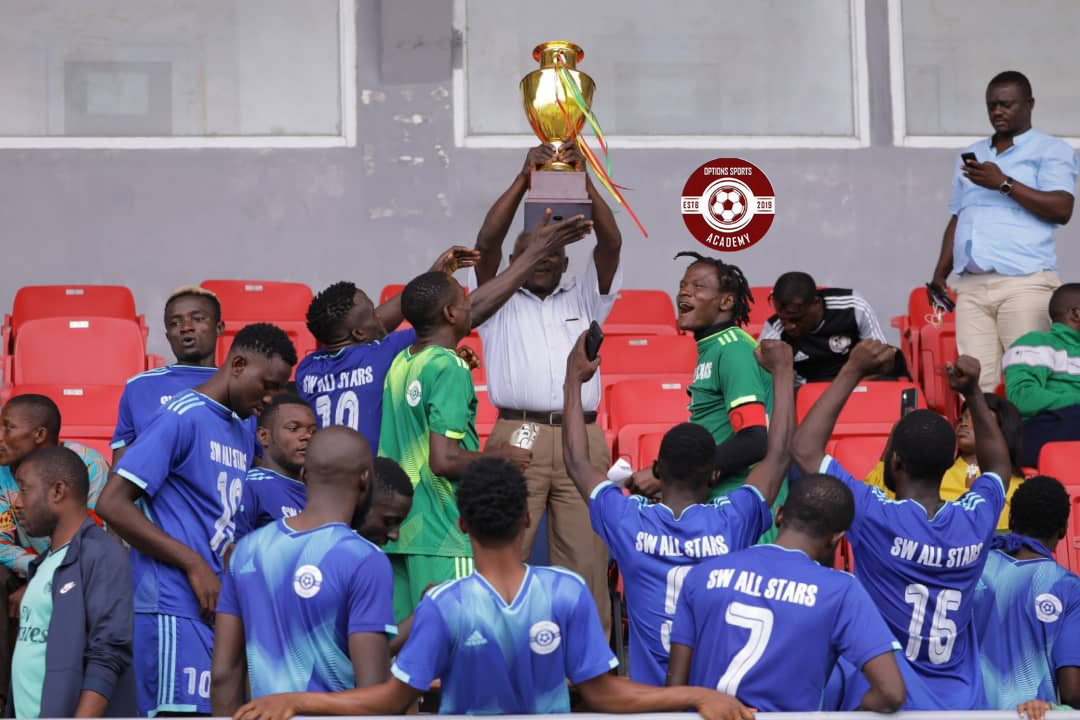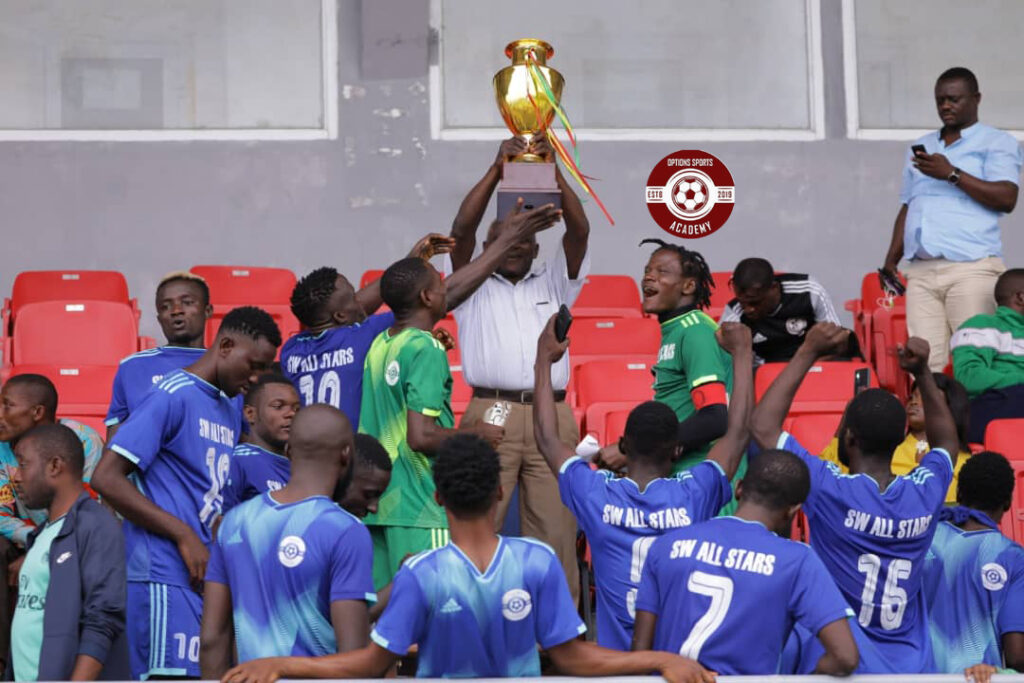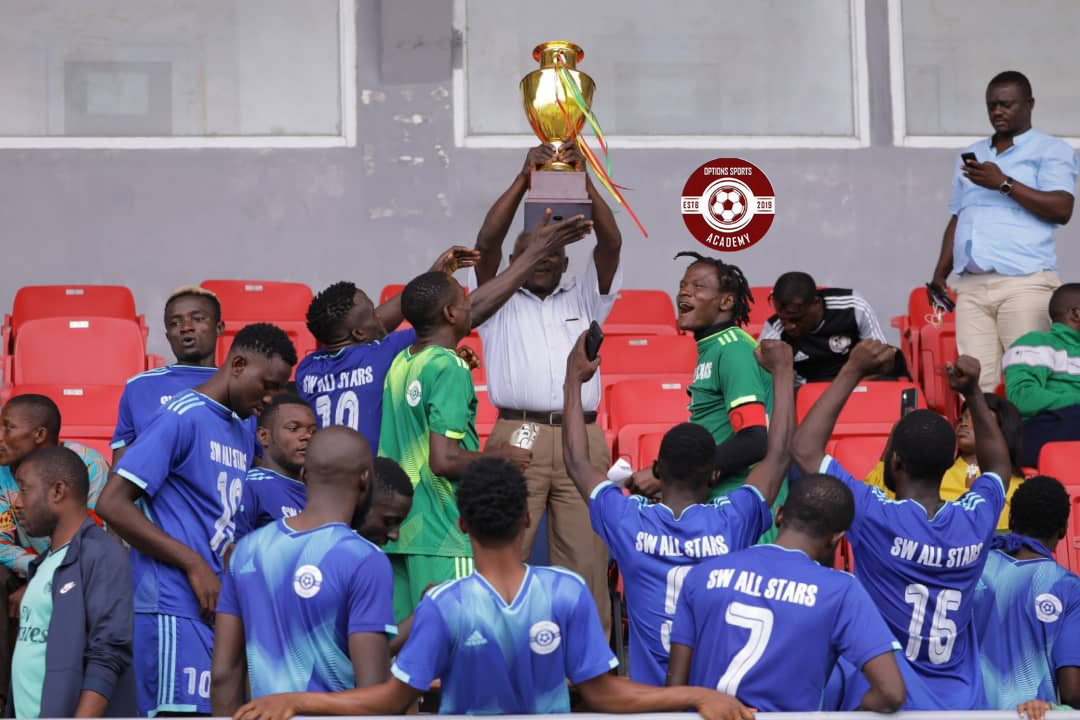 By Basil K Mbuye

Tiko All -Stars were crowned champions of the maiden edition of the Southwest All Stars Football Challenge powered by Options Sports Academy of Limbe.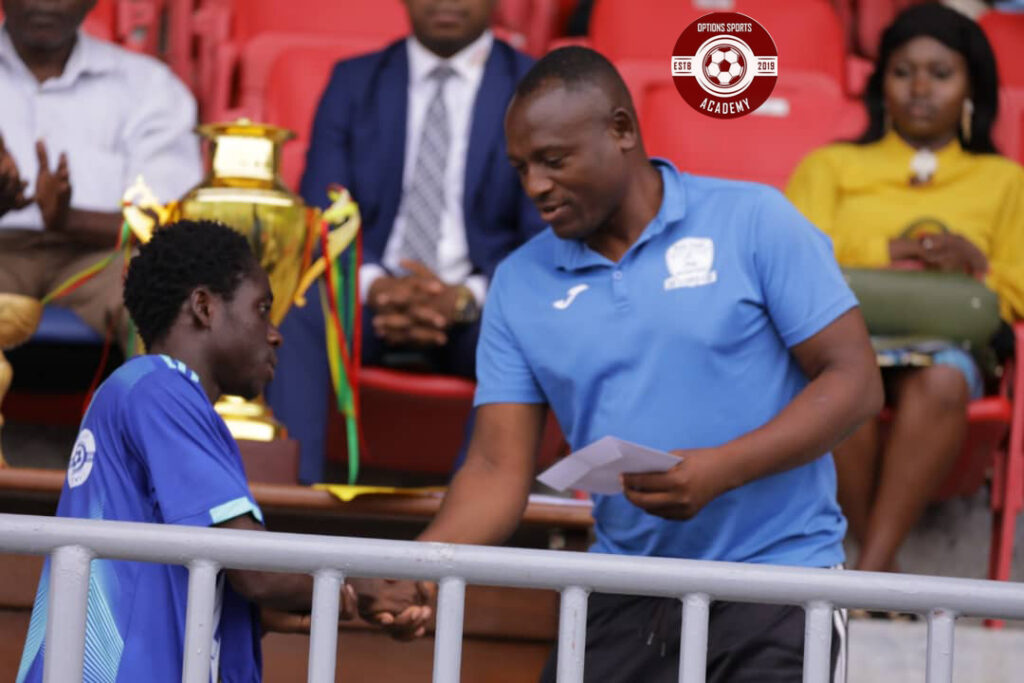 Tiko All Stars beat Meme All Stars 2-1 to win the maiden edition of the competition on Thursday, August 12 at the Limbe Omnisport Stadium Annex.

The competition that lasted for two days had four clubs taking part: Meme All-Stars, Tiko All Stars, Buea/Limbe All Stars and Options Sports Academy.
Organised and sponsored by the President of Options Sports Academy, the All Stars Football Challenge is aimed at giving exposure to talents in their region and also the opportunity from too players in other municipality to showcase their talent.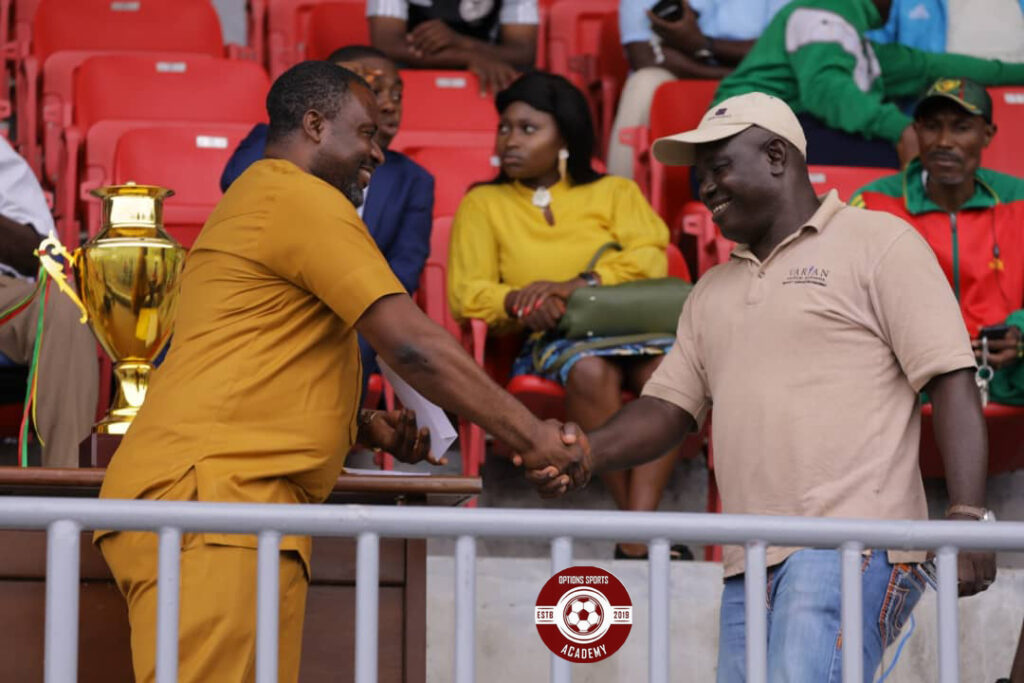 In the 3rd Place game, it was Options Sports Academy that edged Buea/Limbe All Stars 3-2.

Meanwhile, the winner of the competition went home with FCFA 300,000, finalist took FCFA 200,000, while the 3rd and 4th place clubs Options and Buea/Limbe All Stars took home FCFA 150,000 and FCFA 100,000 respectively.

Speaking after the competition, the Sponsor Henry Neba Awantoh was enthusiastic in regards to the level of football showcased during the two-day competition.
Meanwhile, he also said the goal of the competition was achieved 75 percent whole also hoping that they will do better in the next edition.

Free jersey were given to the four clubs, while each player received FCFA 2500 each day for feeding while the right coaches in the four clubs each received FCFA 5,000 for feeding each day.
The transport fair and lodging of the clubs were catered for by the emblematic President Henry Neba.