The recruitment of Under 17 players both boys and girls has been announced for September 6,2022, at the Limbe Community Field.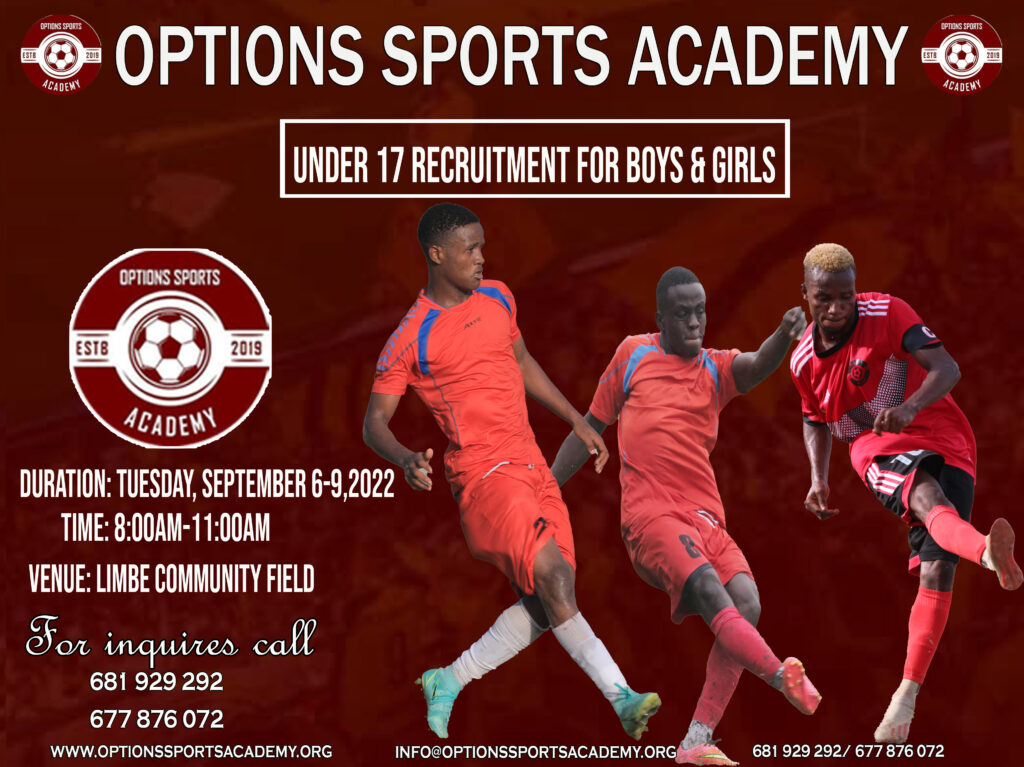 It will be an opportunity for parents to bring their children so they can be part of our prestigious academy.
The selection process will run from September 6 to 9, 2022 from 8 AM to 11 AM.